How To Upgrade Your WordPress Website to Secure
https

…For Free!
Upgrade your WordPress sites (as many as you want!) – No Matter What Web Host You Use!
If you want to upgrade your WordPress sites to "https" – SSL secure – without costly annual subscriptions or one-time fees, then read this page now…because I'm going to show you exactly how to do it…
This is not like other SSL products you may have seen…
For one thing, you won't have to rely on someone's software to make this work.
There's no need to buy SSL certificates. You get them free (for as many sites as you need)
Since you don't have to buy "discount" SSL certificates there's no need to resell this as a service just to cover expenses…
Works With Any Web Hosting
No need to switch web hosts!
It doesn't matter what web host you (or your client) use. As long as the WordPress site is self-hosted, then you're good to go.
No worries if your current web host does not support Let's Encrypt…Mine doesn't either!
Easy to Do
If you can log in to your WordPress dashboard…
And if you know who hosts your domain name…
Then You Can Do This!
The whole thing takes less than an hour…
And once you're done…you're done!
Upgrading to SSL Gives You:
…better rankings in Google
…higher conversion because customers trust you
…the secure padlock by your web address
…secure communication over the internet
It Just Works!
I've used this method to upgrade 14 sites to SSL secure and it works like a charm.
Use what I show you inside the training to upgrade all your blogs and affiliate sites!
Or offer to upgrade sites to SSL as a service!
If you want to offer this as a service to others – then great! You'll have the flexibility to charge a one-time fee or charge annually – and you'll make 100% of the profits.
Don't just take my word for it…
What Others Are Saying About SSL Genesis
Hi Jim,
The SSL course is great, nothing left out. Nice step by step directions that are easy to follow and it works. Thanks!
Franny M.
Make no mistake. Soon visitors to your website will leave right away unless they see the green lock that indicates you have a valid SSL certificate. Jim Shirley's course SSL Genesis shows you the easy steps you can take to get a free SSL certificate.
Recently Jim gave me access to his course and I was amazed at how simple the steps are. He's uncovered a completely free and legit way for anyone to get SSL on their site.
I only wish I would have known about this method in 2017. At that time I was using a hosting company that gave me good service. However, the only SSL certificates they supported would have cost me hundreds of dollars per year for my sites. I moved all of my sites to another host that supported an affordable SSL certificate. If I would have had access to SSL Genesis I could have saved myself the trouble of moving to a new host.
From now on, I will be using the method Jim teaches in SSL Genesis with my clients who need a free SSL certificate.
Shlomo Skinner
Can You Do This Even If You're Not a "Coder"?
Yes!
The process only takes a few steps. There's no "coding".
This is the simplest method yet for making your websites SSL secure for free with no hidden costs.
How long does it take?
The whole process will take less than an hour…and it takes about a day for the changes to take effect across the internet.
So you could have your first website upgraded to SSL secure by tomorrow!
Will this work without buying other software or services?
Yes!
All it takes to upgrade your sites to SSL is:
Login where I show you to get your free SSL certificates…
Install a free plugin for WordPress…
Make a quick change to the name server at your domain host…
That's it!
Do You Really Need to Upgrade to SSL?
Yes!
Since 2014, Google and others have been on a mission to encourage website owners to upgrade to SSL.
It helps boost your website rankings in search results…
It helps customers feel more confident visiting and sharing information (even email addresses) on your site…
And it protects all the information that gets sent over the Internet from your website – which even protects YOU!
What Exactly Do You Get?
A complete 7 video training where you watch over my shoulder while I show exactly what to do. I upgrade one of my own sites as the case study so you can see it work!
Inside, I'll show you where to get your (unlimited) free SSL certificates so you can start upgrading your site or blog right away
Say goodbye to annual SSL certificate fees! With this course, you'll be upgraded to SSL for free with no ongoing costs or hidden charges.
Upgrading to SSL is hard, right? WRONG! I've boiled this training down to a simple process which just takes a few minutes.
Get all the benefits that come with being a secure website online – including the green "padlock of approval" next to your web address
Got subdomains? Then be sure to watch video 5 where I cover everything you need to do to make sure they get included as secure.
Using Hostgator or another host that typically charges you (even if you have your own Free SSL certificate?) No Problem! This method works no matter what host you use.
Worried that existing backlinks pointing to your site will stop working? Stop! All the links with your old "http" address will get automatically redirected and still work.
Using Google Apps for Business or Microsoft 365 for email? Good choice! I'll show you what to do to make sure there is no interruption to your email service when you switch to SSL secure.
Here's What To Do Next
Click the button below where you will be taken to the secure checkout page.
After payment, you will receive an email with login access to the secure member area!
Simply log in and you can start upgrading your sites right away…even if it's 2am!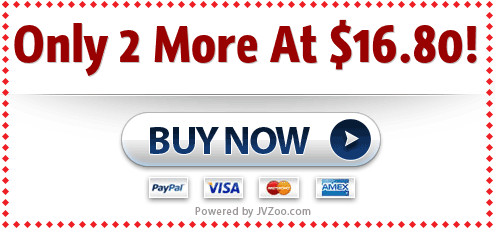 Get Tested Traffic Methods Free
 Apply this "80/20" rule to your content and watch your traffic explode!
How to get traffic like pro bloggers – even if you are just starting out
Stop trying to please Google, do this instead (and you'll see an instant boost in traffic)
A simple plugin that gives you all you need for on-page SEO
Get Copywriters Black Book Free!
The secret writing technique that all copywriters use to make the sale (master this one thing and you'll be shocked by the response)
What NOT to do when writing your headlines ( make this mistake and people will bounce away from your page right away)
The secret to why people buy from some sales pages and not others (hint – it's all about tapping into "these" in just the right way)